April Slokan Oliverio, Esq.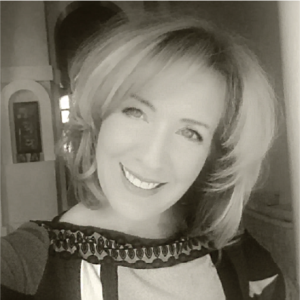 April Slokan Oliverio is Of Counsel to Jordon Voytek. She focuses her practice on mergers and acquisitions, assisting clients in a variety of industries. April has experience in deals of all sizes and complexities. She is involved through every phase of the transaction process, from pre-transaction planning through the letter of intent, due diligence, definitive and ancillary document drafting, closing, and post-closing integration. April is committed to meeting and exceeding her clients' expectations. April also provides corporate structuring and restructuring services and assists with corporate formations and governance.
April assists clients across diverse industries to provide results oriented solutions to their unique needs. April translates her prior experience at Steptoe & Johnson, PLLC, where she focused heavily on representation of medical providers and facilities, including providing medical malpractice defense and long term care defense, to representing a panoply of professional services, in addition to her broader client base. When serving the health care community, as a former registered nurse, she is able to apply specialized medical expertise to client representation through a provider and facility-focused representation strategy.
April received her Bachelor of Science in Nursing in 1999 from West Virginia University, cum laude, and received honors in both Critical Care Nursing and Pediatric Nursing. She worked as a registered nurse in the Pediatric Intensive Care Unit and in the Operating Room prior to attending law school. She graduated from the West Virginia College of Law in 2005. April's efficient and comprehensive research skills result from her service as the assistant law librarian, where she provided aid to law students and to public researchers in various legal matters.
April enjoys taking an active role in her community. She currently serves on the Board of Directors for the Highflyers Association, which is a local non-profit organization. In the past two years, she has assisted the Highflyers Association in raising almost $200,000. She has previously served on the board of directors for other nonprofit organizations, including Parents' Place and the Florence Crittenton Services Junior Board.
April is married to a WVU Otolaryngologist. They are proud parents of a daughter, who is a competitive middle school cheerleader, and a son who runs middle school cross country. When not assisting clients, April enjoys golf, traveling, and spending time with her family.