Employment Issues
Dealing with employees is one of the most complex tasks for any business. Jordon Voytek attorneys take a comprehensive approach to employer employee relations. We begin by helping you define the best role for your talent, advising on employee and independent contractor distinctions and drafting employment agreements that best manage your workforce. We help you prepare job descriptions that empower employees to succeed while making responsibilities clear and well defined. We help you navigate payroll issues, manage benefits, hire and fire employees, and retain your best talent.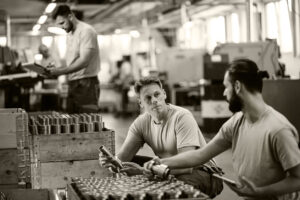 In the complex COVID-19 environment Jordon Voytek attorneys have helped employers understand the ever-changing requirements and regulations imposed on businesses. Our lawyers have advised business owners on employee leave issues, policy creation and amendment, testing and vaccination issues, and other issues unique to today's public health challenges.
Our attorneys have experience with EEOC complaints, wage payment matters, unemployment compensation, intellectual property ownership, OFCCP audits, discrimination, performance management, non-competition and non-solicitation, executive compensation, severance, immigration, employee handbooks and policies, and progressive discipline, as well as employment separation and other matters. Jordon Voytek can help you get the right people in the right seats and keep them there.