Curtis Wadsworth, JD, PhD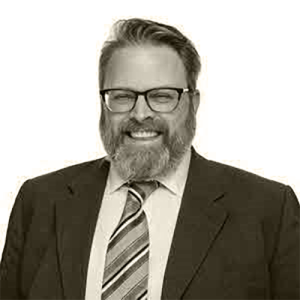 Curtis Wadsworth, J.D., Ph.D. (Curt) is an intellectual property lawyer whose practice focuses on the areas of intellectual property, technology, and business law. He has extensive experience in developing and implementing IP strategies for a range of clients in various technology areas, extending from biotechnology, pharmaceuticals, medical devices, and material science to computer-related inventions and artificial intelligence. Leveraging his Ph.D. in molecular, cellular, and developmental biology from the University of Pittsburgh, Curt is able to understand both client needs and navigate technical nuances that their respective industries may present.
Curt attended Duquesne University School of Law and is admitted to practice in Pennsylvania and the U.S. Patent Office. He has handled all phases of patent drafting, patent and trademark prosecution, third-party due diligence, and carried out appeals and inter partes review before the USPTO Patent Trial and Appeal Board. Curt also has experience providing technical litigation support for patent infringement suits and defenses and routinely produces high-quality freedom-to-operate and invalidity opinions for companies facing potential litigation.
Curt doesn't only assist clients with patent applications, he is the Founder and CEO of DorothyAI. The DorothyAI platform takes a natural language query using conventions that are familiar to patent lawyers and simultaneously searches the world's patent database using an ensemble of search models.
Outside of legal work, Curt is active in the maker community where he has made a lot of scrap metal blacksmithing and welding, while begging more seasoned makers to put watermarks on their instagram photos. He recently took ownership of a 1985 Volkswagen Vanagon Westfalia Weekender that he is fastidiously restoring between camping trips and outings with the Pittsburgh Vanagon Club.