Michael T. Voytek, Esq.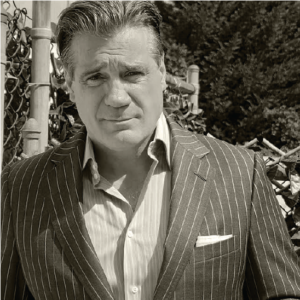 Michael T. Voytek is a Founding Partner at Jordon Voytek. Michael focuses his practice on mergers and acquisitions, representing clients from family owned businesses to multinational companies in transactions across industries. Additional areas of strength and experience for Michael include serving legal entities, boards, executives, and entrepreneurs in an outside general counsel capacity; leading financings; and advising on general corporate transactions. Michael has more than thirty years of mergers and acquisitions experience providing him with an unparalleled breadth of M&A experience that allows him to identify and navigate complex deal issues to make deals happen.
Michael graduated from Fairfield Prep in Fairfield, Connecticut, in 1983, from Fairfield University magna cum laude with a major in Political Science and a minor in Economics in 1987 where he was awarded the Pasarelli Giunta Award for highest GPA in his Major, and from Emory Law School in 1990 with distinction. At Emory, he was the Managing Editor of the Emory International Law Review and was published in the Emory Journal of International Affairs. Michael is admitted to practice law in the states of Connecticut and New York. He is also admitted to practice before the U.S. District Court in Connecticut.
Michael started his career at Lord, Day and Lord, a Wall Street law firm in 1990. He worked principally on mergers and acquisitions matters in its New York office in a broad range of industries for both US and international clients. After his time in Boston at Goodwin Procter, Michael worked at Paul Hastings in its New York and Atlanta offices for over 10 years. While at Paul Hastings, Michael acted in an outside general counsel capacity providing day-to-day corporate legal advice and working on a wide array of corporate transactions. After leaving Paul Hastings, he bolstered the corporate practice of Goodkind Labaton in New York working on general corporate, contracts, and transactional matters, corporate finance, and securities and private equity deals before starting his own firm.
In addition to his legal work, Michael is active in his community currently serving on the boards of the Recovery Network of Programs and the Bridgeport Rescue Mission. Past board service includes the Boy Scouts' Connecticut Yankee Council's Executive Board as VP of Legal Affairs, the Board of the Boys and Girls Club of Bridgeport, where he also served as Special Counsel, and the Bethel Women's Recovery Center, where he served as General Counsel. Michael was also the Chairman of the Steering Committee of the Connecticut Eagle Scout Association. Michael is proud to be an Eagle Scout. He attends Trinity Church in Greenwich, Connecticut.
Michael has made appearances on "Bridgeport Now," a local Connecticut cable news television show where he provided commentary on local and state legal and political issues.
Michael is the proud father of a daughter who is a CPA and son who works for CNN both of whom live in Atlanta. In his spare time, he plays tennis, works out, and spends time with his family.