Ralph Minto, Jr., JD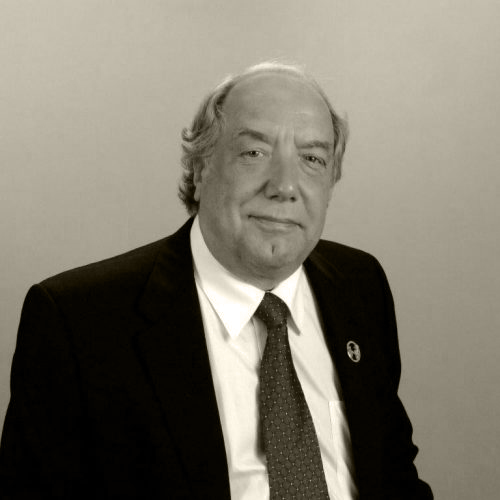 Ralph Minto, Jr. is Of Counsel to Jordon Voytek. He received his J.D. degree from the University of Cincinnati College of Law in 1983. He is a Certified Public Accountant licensed to practice in Florida (currently on inactive status) and an attorney licensed to practice in Pennsylvania and Florida. Mr. Minto worked in the tax department of the certified public accounting firm of Ernst & Whinney (now Ernst & Young) from 1985 through 1987. From 1987 through January 1988 he was employed by the regional certified public accounting firm of Carbis Walker and Associates. While in public accounting, he was involved in a wide variety of individual, business, and charitable organization tax issues ranging from corporate reorganizations to complex estate, gift, and income tax return preparation.
In 1988, Mr. Minto entered the practice of law with Frank Mast & Associates where he represented individuals and charitable and business entities in diverse federal, state, local, and international tax planning and implementation issues. In January 1995, Mr. Minto joined the law firm of Volk, Robertson & Hellerstedt where he worked in both the Pittsburgh, Pennsylvania, and Weirton, West Virginia, offices developing a corporate and tax practice for the firm. Mr. Minto represented clients in matters including corporate and individual tax planning, negotiation, litigation, and implementation.
In February 1997, Mr. Minto opened his first law office, the Minto Law Group, LLC. His practice focuses on mergers, acquisitions, and business reorganizations, tax collection and representation, estate and gift planning and administration, asset protection planning including the creation of offshore asset protection trusts, and small business services. He has successfully represented taxpayers in disputes with the Internal Revenue Service Appellate Division in over one hundred cases. He represents taxpayers under investigation by the IRS in District Court, Tax Court, and various local agencies. These matters include investigations for criminal violations, both international and domestic.
In addition, Mr. Minto has developed a fully integrated estate and gift planning and asset protection practice. He has prepared estate plans for over $3 billion in total assets with individual estates worth in excess of $1 billion. Sophisticated estate planning techniques are coupled with advanced asset protection planning to provide clients with wealth preservation alternatives. Mr. Minto is widely recognized as a leader in sophisticated estate planning and asset protection techniques and is frequently asked to travel and present educational lectures for insurance groups, investment advisors, and physician groups. He is also a long term member of Vistage.
Mr. Minto served two consecutive four year terms as Councilman for the Borough of Franklin Park, was the Chairman of the Allegheny County Civil Service Commission from 1998 through 2000, and is a member of the Governing Board of his church. He is an avid white water kayaker, hiker, backpacker, and occasional mountain climber. He is married to Sharon Minto for over thirty years and they have two children, Tyler and Rachel.