Wei Yu, JD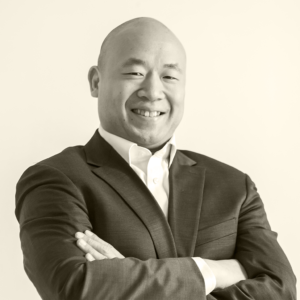 Wei Yu is Of Counsel to Jordon Voytek. His practice focuses on patent prosecution across various industries, with emphasis on electrical, mechanical, and software engineering. He has worked on patent applications across various fields, including medical devices, battery technology, augmented reality software, and machine learning programs.
Wei received his Bachelor of Science from Boston University in 2007, majoring in electrical engineering. Thereafter, he worked as an engineer in the semiconductor industry for several years before relocating to Pittsburgh.
Wei attended University of Pittsburgh School of Law, where he was a member of the Student Intellectual Property Law Association. While in law school, Wei interned for several patent attorneys, gaining extensive experience in patent research and application drafting. Wei also worked with the Center for Technology Transfer and Enterprise Creation at Carnegie Mellon University and the MIT Enterprise Forum, assisting student inventors and local startups with their intellectual property needs.
After graduating from Pitt Law in 2013, Wei began working as a product manager at a manufacturing company, overseeing product design and implementing marketing strategies. In 2016, Wei was admitted to practice before the United States Patent and Trademark Office and began building his practice. Wei's expansive technical experience allows him to recognize the competitive advantages of various products' design and technical distinctions. Wei works with clients both domestically and internationally. He treats clients as partners and works closely with them to manage their intellectual property portfolio in their best interests. Wei is committed to continuously improving his technical and legal knowledge to better serve his clients.
In his free time, Wei participates in various sports, including cycling, weightlifting, and rugby. He actively trains to run in road races across the country. Wei lives in the East End of Pittsburgh with his wife and their two beloved dogs.
.