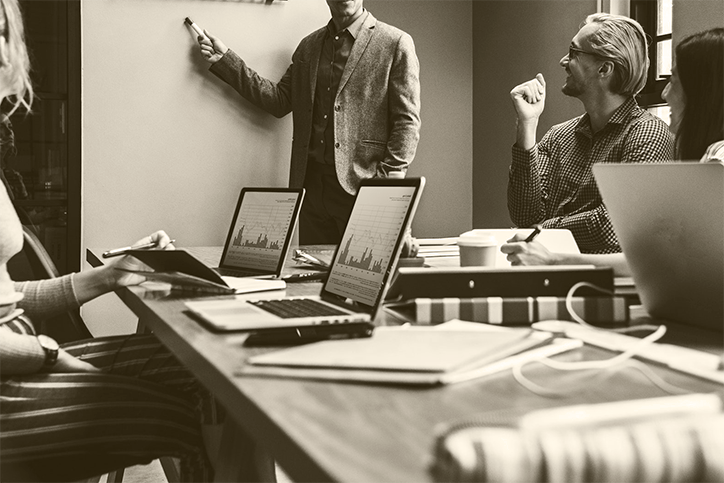 Best Employment Practices As Companies Roll Into A New Year
As we move into February, many people have already forgotten their New Year's Resolutions. Here are some business resolutions worth keeping for companies interested in hitting the reset button on shoddy human resources systems, those already focused on compliance and risk avoidance, and all the companies in between with countless variations of workforce operations.
Oftentimes as companies grow, the focus remains on financials and satisfying immediate customer needs. Critical components to facilitate that growth, such as the legal and efficient methods of recruitment, retention, and management of the company's workforce, are sometimes overlooked which can lead to devastating effects on a company.
By way of background, employment laws are critical to establishing employer and employee accountability and to create a fair, respectable, safe, and nondiscriminatory workplace for all parties involved. These local, state, and federal laws generally relate to one of the five primary groups of employment laws — discrimination; compensation; hiring and termination; workplace safety; and labor laws. Additional employment-related claims may arise as breaches of employment contracts which set forth the terms of the employment relationship.
So, what steps can companies take to make sure they are doing it right this year? The list below serves as a basic guide to companies with a New Year's Resolution of ensuring best practices this year. Employers should make sure to:
Evaluate the various positions that exist in the company by preparing or updating job descriptions and essential functions of each position, as well as an organizational chart indicating chains of command and supervisors. These efforts benefit both the company and its workforce, because they provide an understanding of roles and efficient operations and are helpful to companies navigating staffing during requests for leave and accommodations.
Conduct classification workforce audits. The misclassification of employees (exempt versus non-exempt; employee versus independent contractor) exposes companies to extensive investigations and severe penalties by multiple state and federal governmental agencies. With the current administration's heightened focus on classification issues, the Department of Labor and corresponding state wage and hour division agencies are conducting audits at a historical rate, pressuring companies to ensure compliance with state and federal wage and hour laws.
Assess the use, relevance, and status of the company employee handbook. Does it contain all relevant policies and establish the company's culture and mission while providing current manager or human resources contacts for the employees to contact in situations of concern or need for clarity? Review all provisions and ensure company policies are accurately reflected and are legally compliant pursuant to local, state, and federal laws. Additionally, make sure all legally-mandated employment and labor law posters are updated and properly posted in the workplace.
Conduct regularly scheduled performance evaluations. Providing accurate and timely feedback enables employees to understand their strengths and identify action points to improve any identified weaknesses. Additionally, evaluations serve as documentation for the unfortunate situations of employment litigation. An additional method to achieve these results is to formulate and implement a consistent disciplinary action plan for violations of company policies so that all employees are treated the same for any policy violations.
For companies subject to additional safety or environmental employment laws such as OSHA or MSHA, conduct workplace safety audits to confirm compliance and requisite protections of employees from hazardous working conditions.
These best practices resolutions have endless benefits, not just at the start of the year but throughout it, such as reducing potential legal and financial exposure from the government, as well as from former and current employees. Further, employees benefit from these practices because they allow for a fair, more efficient workplace where individuals feel valued and respected. Let us know if we can assist you with your company's New Year's Resolution of best employment practices for 2023.
Seema Mir is Of Counsel at Jordon Voytek. She focuses her practice on labor and employment law matters. She is available to assist businesses of all sizes with their employment law needs, drafting and reviewing contracts, policies, and handbooks and assisting with compliance and the hiring and separation of employees.